Games by Mordechai Buckman
Smilie is a curious and energetic little character. This minute-long game begins when he wakes up, and ends when he goes to sleep. What happens in between is up to you.
In collaboration with Kyler Kelly: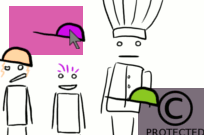 Each person likes and dislikes different colors. Your job is to make people happy. In this lightly metaphorical strategy game, you'll have to figure out how. Will you let other people tell you what's best, or do you think you already know?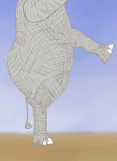 In collaboration with Kyler Kelly:
In this experimental movement game, you play as an elephant. There are no goals, there is no ending, there is no time limit, and there is nothing more I will tell you about it.